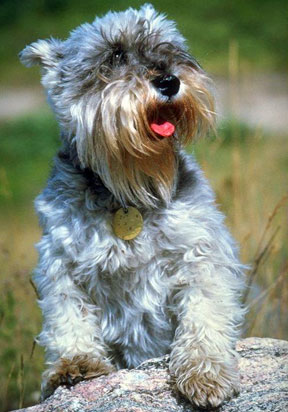 A dog yeast infection can be one of the trickiest health issues to deal with.
They can show up in any part of a dog's body and have the ability to cause a great deal of discomfort. Dogs prone to this condition that are given over the counter remedies typically only find temporary relief until the problem creeps up all over again.
Yet this is to be expected any time a pet owner chooses to merely treat the symptoms of a yeast infection instead of the underlying cause. All pet owners need to do to get rid of this problem for life is put their dog's PH balance back at stable levels.
Putting a PH balance back to a stable level can sound daunting but in all reality, it as simple as ridding a dog's body of an overload of sugar. Most pet owners don't know that 90% of disease in dogs is diet related. Most are also unaware of the over processed carbohydrates or even the waste beet pulp from sugar refineries that often ends up in their canine companion's food.
Dog owners don't know how a dog's physiology was never designed to handle the high levels that in turn knock its system so far off balance. What's worse is these high sugar levels can do more than just cause a dog yeast infection. They can cause other serious health problems as well.
As stated by R. Geoffrey Broderick, DVM, "Every time a pet trustingly eats another bowl of high sugar pet food, he is being brought that much closer to diabetes, hypoglycemia, overweight, nervousness, cataracts, allergy and death."
The answer to getting a dog on the path to health and wellness
The answer to getting a dog on the path to health and wellness for good relies on switching to a natural diet of raw unprocessed naturally occurring dog food comprised of fresh varieties of meats on the bone with a little organ meat and vegetable content thrown in to complete an all round diet.
This is basically the same choice of cuts we are used to buying at the deli counter or butcher but instead of cooking it to suit our palate, it's simply left raw and handed straight to your dog to enjoy the kind of food dogs are physiologically suited to with all the benefits this brings.
The rich balance of live enzymes, phytochemicals, antioxidants, flavinoids, vitamins, minerals in addition to the full range of over 35 proteins contained in your dogs part of the weekly shopping are what heal imbalances naturally and for life.
Not only will a diet of raw meat and bone get rid of a pesky dog yeast infection, it lowers the risks of a laundry list of dog allergies, diabetes, obesity, dog ear infection, Gastro Intestinal infections and all the life threatening issues that come with them. As a pet owner, you will not only have a healthier dog, you will no longer need to spend your hard earned cash on pointless dog yeast infection remedies that just don't work.
Watch the short video below to undestand better how dog food allergies lead to dog yeast infection.
Dog yeast infection disappears quickly when you add fresh food to your dogs diet
As long as a canine companion remains on a commercial pet food diet, getting rid of a dog yeast infection will be a cycle of pain and money down the drain. In comparison, and this is a crucial point to remember, a diet of raw dog food not only works as food but also medicine.
There are no over processed carbohydrates in fresh raw dog food and the nutrients contained in meat are whole and complete. With fresh raw meat, a dog's physiology can get to work immediately to get all the right nutrients in all the right places.
By the time a yeast infection shows in a commercially fed dog, their system is far off balance and treating dog allergies becomes sheer gues work involving expensive tests, drugs, food and worry. Dogs on a raw meat diet have healing from the inside out with every meal they eat.
Tweet