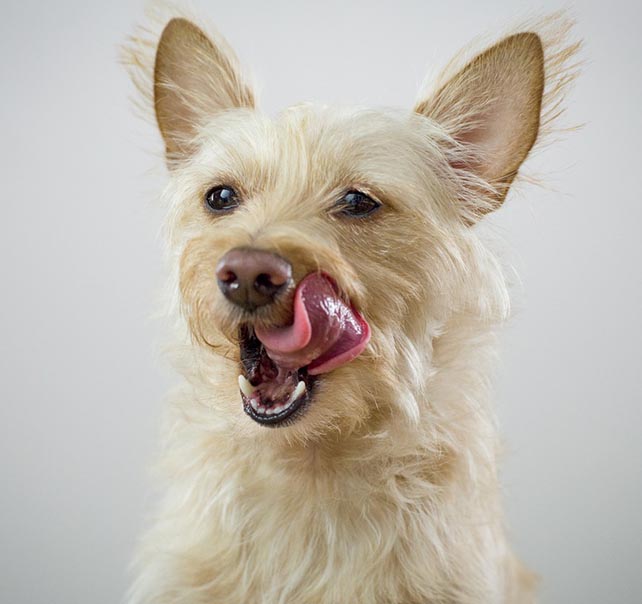 Is your dogs digestive system running smoothly?
Or is your dogs tummy… sensitive?
Because if your dog has any of the 11 health complaints below: They'll be transformed by the health benefits of probiotics for dogs..
..within days!
11 Dog Health Problems: Do any of these affect your dog?
Diarrhea all too often
Really smelly gas
Really smelly breath
Vomiting
Belching
Bad body odor
Itchy skin/skin allergies
Heavy shedding
Yest infections
Hot spots/excessive paw licking
Ear infections
For 'good' health, your dog needs 'good' bacteria crucial for their gut flora health and to maintain strong immunity to disease.
I invite you to watch the video and I'll also lay out the video transcription below so you can read the post at your leisure and have all the details you need for:
What are the best probiotics for dogs?
The 12 benefits of probiotics for dogs
Which probiotic choice suits your dogs situation?
The best probiotics for dogs with allergies
The best probiotic for dogs with yeast
The best probiotics for dogs with diarrhea
The amount to give your dog daily
Where to get the best probiotic option for your dog
12 Health Benefits of Probiotics For Dogs (And 3 BEST Probiotics)
12 Health Benefits of Probiotics For Dogs and 3 Best Choices
[Video Transcription]
Hi, I'm Dan Scott, canine nutrition and home remedy specialist and In this video, I'll talk about 3 of the best probiotics you can give your dog that mean healthier digestion with less diarrhea, gas, discomfort and less yeast infections internally and externally.
What Are probiotics?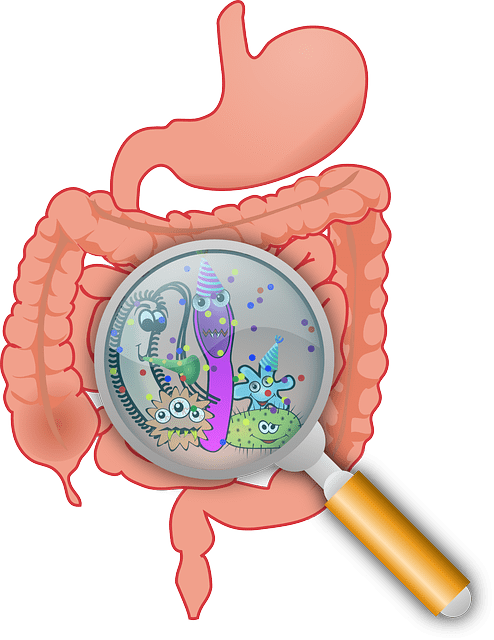 Probiotics are live microorganisms that live mostly in your dogs gastrointestinal tract but range throughout the bodies organs. And the ancient Greek meaning for probiotics means 'life'.
Probiotics are beneficial bacteria helping to maintain balance in your dogs body and so it's important that your dog has enough of them to balance the bad bacteria and keep things stable.
If your dogs digestive system is unstable i.e. your dog has a delicate stomach, gas, belching, diarrhea, yeast outbreaks or skin allergies, the first thing to do is introduce your dog to the health benefits of probiotics for dogs.
Why Your Dog Needs Probiotics for Strong Immune System Support
For 'good' health, your dog needs 'good' bacteria crucial for their gut flora health and to maintain strong immunity to disease. Dogs with itchy skin, hotspots, ear infections, dander, strong body odor and excessive paw licking will benefit greatly within a week or two of taking probiotics.
From my own research of several thousand dog owners feedback, I can confirm that probiotics work for the following dog health problems:
Probiotics rebuild gut flora populations after antibiotic use.
Probiotics help to smooth the transition between diets, preventing diarrhea and vomiting.
Probiotics provide excellent results with healing yeast infections.
They helps to cure and prevent ear infections.
Probiotics help to balance a dog with Exocrine Pancreatic Insufficiency (EPI).
They help to settle a dogs sensitive stomach.
They reduce or eliminate gas and belching.
Probiotics reduce or eliminates body odor.
They reduces or eliminate bad doggy breath.
Probiotics for dogs with diarrhea to reduce or eliminates excessive diarrhea by firming up stools.
They reduce itchy skin and hot spots to allow healing from excessively chewed, licked and scratched raw areas over parts of the body.
And probiotics reduces heavy shedding.
When to Give Your Dog Probiotics
Your dog needs probiotics every day. They are essential to good health and need to available as a constant in your dog's life. Varying the types of probiotic is important to get maximum benefits from various strains of healthy bacteria.
A Caution about Antibiotics From The Vet!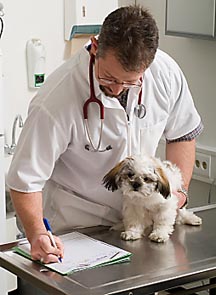 A caution about antibiotics. It's important to understand that veterinary antibiotics don't distinguish between good and bad bacteria, so if your dog's been taking an antibiotic recently, the good bacteria in their gastrointestinal tract will have been heavily damaged causing further health problems, such as yeast overgrowth.
So giving your dog probiotics will help restore the good bacteria population and prevent yeast infections.
The 3 Best Probiotics for Strong Dog Health
Some probiotics come in convenient powder form you scoop into your dogs food and others come from whole foods and with this in mind here's 3 of the best probiotics you can give to your dog.
1. Powdered Probiotic supplement: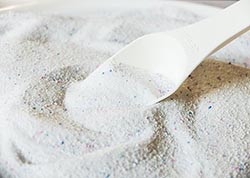 Number one is a Powdered probiotic supplement. It's an excellent and convenient choice. Choosing a quality probiotic supplement can be very confusing as most of the products available are simply not good enough.
Humans and dogs do not need different types of probiotics and generally, the ones made for dogs are way too low in available strains.
You'll want a probiotic with as many species of good bacteria as possible with at least 2 billion CFU's per scoop and not made in China as the standard is not verifiable and often contains animal digest and sugars.
Powders are best and simply added to food.
There are many brands available and by far the best one I've researched over the years is Pet Ultimates Probiotics for dogs and for the following reasons:
It has an excellent class leading count of 22 species of bacteria.
It's USA made at a certified GMP lab in small batches for freshness.
It's tasteless.
It includes enzymes critical to senior dogs especially and reduces gas.
It has zero fillers.
It contains nothing artificial.
It includes a prebiotic inulin base which helps to feed the probiotic bacteria once inside your dogs gut.
It comes with a 100% satisfaction refund with excellent customer services and after care customer follow up, they're genuinely caring people!
Dogs up to 50lbs: 1 scoop daily added to food
Dogs over 50lbs: 2 scoops daily added to food
At one scoop a day it will last 6 months although for very small dogs 12lbs and under I'd go with a half scoop so it will last 1 year.
And I'll leave a link to it below.
2. Goats Milk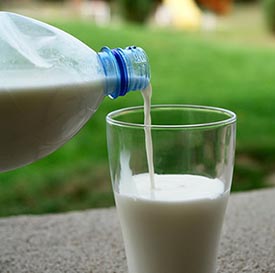 Number two is Raw goats milk and It's abundant in natural probiotics. It's low in lactose – the sugar that's in cow's milk – so doesn't cause the same digestive problems as regular cow's milk.
Give goats milk to your dog daily according to their weight:
Dogs up to 20 lbs, give 2 oz or 50ml
Dogs from 20 to 50 lbs, give 4 oz or 100ml
Dogs over 50 lbs, give 6 oz or 150ml
You can find Raw goats milk at your local supermarket.
3. Kefir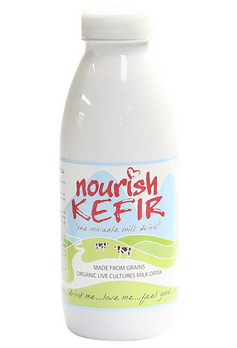 Number three is Kefir, full of healthy natural probiotics for dogs. This fermented milk product is an excellent choice for breaking down yeast in your dogs body.
What's in Kefir?
Kefir is a water based grain that's full of vitamins and minerals. It also provides a wide variety of whole food probiotic organisms with essential healing properties.
Whilst similar in nature to yoghurt, being a cultured milk product, Kefir has a far greater medicinal profile that can actually resolve problems in the intestinal tract.
Kefir contains as many as 36 strains of friendly bacteria and several major strains not commonly found in yogurt.
Kefir also contains beneficial yeasts, which control and remove destructive pathogenic yeasts in your dog's body.
The grains are made up of mostly a combination of insoluble protein, amino acids, lipids and complex sugars. Kefir is rich in vitamin B1, B12, as well as Vitamin A, Vitamin D, Vitamin K and biotin. The major minerals present in kefir are calcium, phosphorus and magnesium.
Kefir can be found at your local supermarket and it has a tangy, refreshing taste. Simply add some to your dog's daily meal by adding a 1/4 cup or 60ml per 25lb or 12kg of your dogs weight.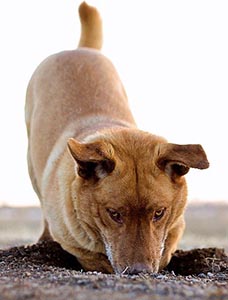 A Side Note About Dirt Eating in Dogs:
And before I finish, if you ever notice your dog eating dirt, it's their way of getting beneficial microorganisms into their system.
Dogs love all kinds of dirty activities from eating poop to dead animals and while it may seem shocking sometimes, the bacteria your dog takes on is surprisingly beneficial.
It's actually helping to build robust gut flora levels and add variety to help strengthen their immune system.
Dog Probiotics Provide a Variety of Nutritional and Health Benefits
When it comes to probiotics for dogs, you now have three excellent choices to give your dog and I recommend a combination of the powdered product and one of the two live options, preferably kefir.
Using probiotics boosts your dog's diet with a variety of nutritional benefits to keep your dog in strong vibrant health.
How to 'Health Boost' Your Dogs Kibble Simply, Quickly and Love The Improvement!
Please note that it's important to make sure your dogs regular diet is giving them the nutrition they need.
This is why I created the Healthier Kibble Diet to help kibble feeding dog owners reclaim their dogs health from those day to day health issues that plague so many dogs.
Dog health issues that include the following:
Not eating or poor appetite
Allergies
Blocked anal glands
Diarrhea
Yeast infections
Ear infections
Skin and coat problems
Hot spots
Arthritis
Poor digestion or sensitive tummies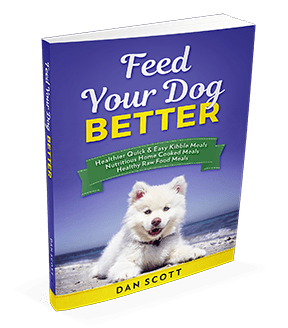 It works wonders for dogs who have sensitive tummies and within days you'll notice positive improvements. This is a great diet for the kibble feeder, that actually saves money as veterinary costs are cut in half over time.
You'll find a link to a video explaining more about the Healthier Kibble Diet.
And if you found this video/post useful, please remember to like it, share it with friends and subscribe so you'll always be up to date on all the latest videos that I do.

Probiotics really are a dogs best friend and if your dog has digestive health issues or any of the above complaints, try probiotics for your dog, add to all meals daily and you'll be happily surprised at how much better it makes your dog feel within days.