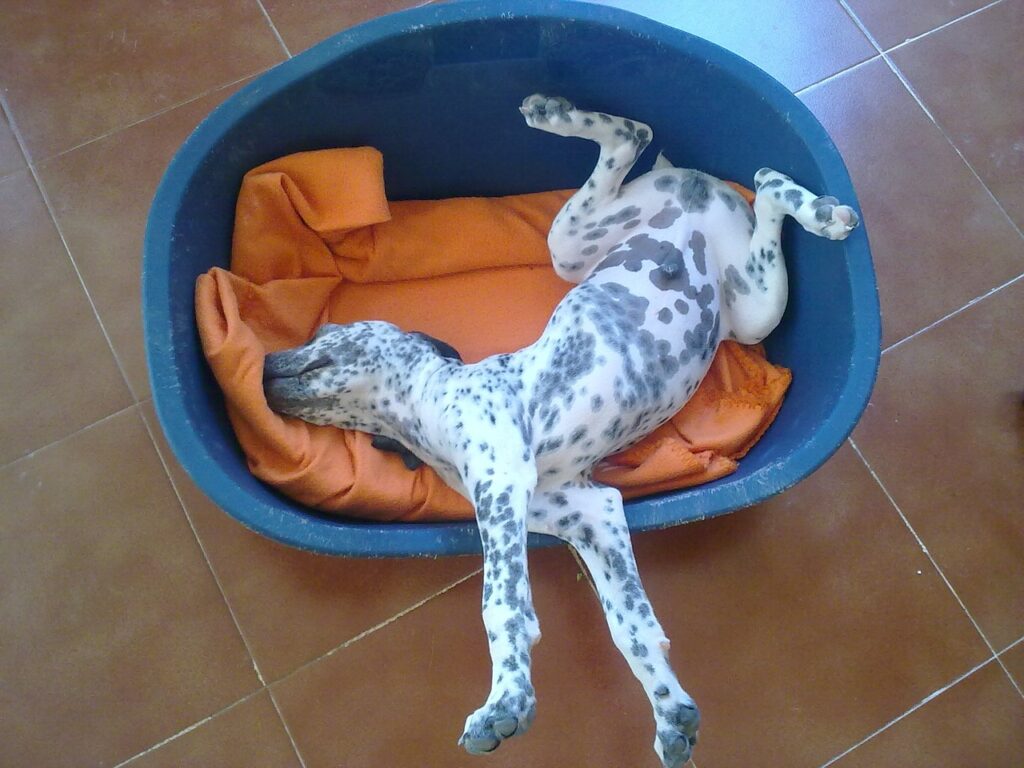 You may not have treated your dog with CBD oil yet, but it's gained a lot of attention from researchers around the world, with some pretty amazing results.
I've been using and recommending CBD oil for about 17 years to help people and their dogs, and only recently has it taken off for good reason.
I'll share with you:
9 amazing ways CBD oil, natures arthritis, anxiety, pain management and cancer treatment benefits your dog.
How to use it
What to look for in a high quality product
and where to get it
1 CBD is Not Psychoactive
CBD is short for cannabidiol and its a major compound of hemp or cannabis alongside THC (tetrahydrocannabinol). CBD is not psychoactive, the psychoactive effect of the drug cannabis comes from THC only.
Basically, CBD won't get you or your dog high, simply relaxed with zero psychoactive effects.
2 CBD Reduces Anxiety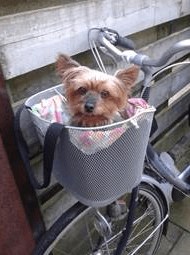 If your dog suffers any phobias or anxiety, CBD has been well researched and found to be highly effective at lowering stress levels and works to negate anxiety disorders, panic and any form of irrational fear your dog may have.
So it's excellent for trips to the vet, car rides, separation anxiety, fireworks, noisy children, being around other dogs or dog aggression.
3 CBD Can Treat Serious Brain Disorders like Epilepsy and Seizures
CBD is used extensively for the treatment of epilepsy in humans and since dogs experience this disorder too, it can be used for them and has even proven more effective than the conventional phenobarbitol drugs used to combat seizures.
In fact, studies suggest that 5% of dogs have frequent seizures and the conventional drugs administered usually have damaging side effects to internal organs such as the liver.
CBD has improved the health of dogs with seizures by greatly reducing the incidence of seizure even in cases when these seizures are termed drug resistant.
4 CBD Relieves Pain
The major reason for the popularity of CBD is because of it analgesic property. CBD works so well for pain that it's gained acceptance as a new class of drug for chronic pain.
This includes all nerve related pain and neuropathy, pain from inflammation generally and of organs like acute pancreatitis and intestinal inflammation such as inflammatory bowel disease (IBD).
CBD oil works just as well for dogs as it does for humans when it comes to relieving pain.
5 CBD Helps Fight Cancer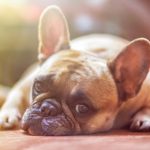 Research clearly indicates CBD oil will slow the progression of cancer and has been shown to inhibit the formation of tumors including tumor cell death know as apoptosis.
It's also been shown to aid cancer patients through conventional cancer treatment.
If your dog is suffering from cancer, I greatly recommend that treatment involves CBD for the following reasons;
It helps the immune system to fight cancer cells
CBD works on its own to damage cancer cells by cutting off their energy generation
It helps to stop tumors forming and slows general cancer growth.
CBD is an excellent cancer pain reliever
CBD increases appetite
CBD helps with nausea, vomiting and the effects of chemotherapy
6 CBD Will Help Your Dog's Heart
CBD reduces blood pressure and can be really helpful for dogs with unnecessarily high blood pressure to reduce cardiovascular issues.
7 CBD Relieves IBD (Inflammatory Bowel Disease)
Studies with animals have shown that CBD prevents colitis and restores normal gut activity in inflammatory bowel disease. It does this by boosting your dogs compromised immune system to destroy harmful bacterial and viral invaders to restore balance.
8 CBD Protects the Nervous System and Slows Neurodegenerative Disease This means CBD is great for your senior dog, protecting them from cell death brought about by free radicals, toxins and inadequate commercial diet.
9 CBD Has an Amazing Effect on Canine Arthritis.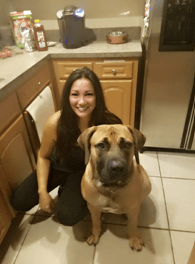 From my own research and practice over many years with CBD oil, I've found it to be highly effective in the treatment of advanced arthritis.
Usually within a week dogs that were previously stiff and in pain have been able to once more go for pain free walks, hop into the car or on the sofa unaided and generally feel years younger in attitude and behavior.
CBD has been proven to be safe at any dose, and because a dogs metabolism is so much faster than humans, CBD gets to work solving health issues much faster without the side effects common with veterinary drugs.
I've been working with CBD oil for 17 years, long before it became popular and not all CBD oils are the same, you'll want a high quality choice, so look for the following:
Make sure it's organic because hemp is known as a hyper-accumulator meaning it absorbs contaminants from the ground it grows in and will pick up heavy metal toxicity unless it's organically grown.
Get it in tincture form as you'll know it's purity and it's easier to administer the correct dose.
Always make sure it's been extracted using clean methods such as full plant extraction by CO2 so it contains full plant terpinoids, flavinoids, essential oils, vitamins, trace minerals, phytochemicals and Omega 3 and 6 oils.
And here's a link to excellent options: CBD Oil   (Choose by the size of your dog)
Just so you know..
If your dog has the health isuues discussed in this post, try CBD oil, it's been a godsend for so many pet parents over the years and could be just what's needed for your dogs situation.