Rebecca A.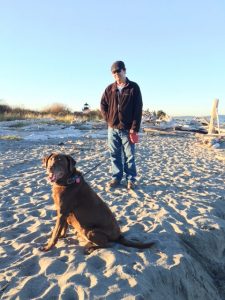 He (Buddy) is back in full swing and even better energy on our walks than before!… you've been my voice of true reason I have not found here on my continent! I am truly grateful!…  I will continue faithfully following your advice and Buddy especially thanks you profusely!
My deepest gratitude to you! … I have gotten so much mis-information and information directly conflicting between different vets, it's incomprehensible.
Rebecca
---
Chris F.
Hi Dan,
First up, Thank you, not only for your above the call of duty service but for your genuine ( comes across as genuine anyway – lol !! ) concern and interest in my situation, I very much appreciate the effort that you have gone to long after the pay-pal transferee would have cleared, it's refreshing.
The accessibility that you have offered is reassuring at a difficult time,
It's a shame your not still in WA I would have suggested I buy the beer while you read the email.
---
Susan K.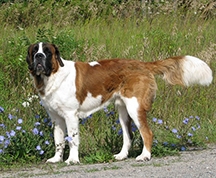 And thank goodness for your help. I really feel like I am doing the right thing for my St. Bernard, and I appreciate very much your accessibility in helping me.
Thank you so much for your advice Dan. I love this raw diet for my Heidi. My cat is doing it now too, and loving the raw beef and fish. I believe in this healthy lifestyle for my animals. I wish I knew about it sooner. When I think of how long I could have prolonged my other animals lives, had I only researched better :(.
Thanks again for all your help.
---
Robert N. L.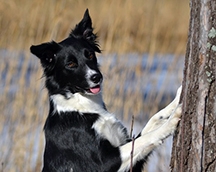 I haven't seen any digestion issues with either my Border Collie or Min-Pin Pomeranian. The main change is how they have both stopped scratching and they do have much better breath.
Everything else: teeth, coat, breath, weight etc. all are way better. I have converted a few others to raw, one of which is a poodle I mentioned before. He (Bug-0) was 7.2 pounds and now is 9.4 pounds, he looks so good now.
---
Teresa H.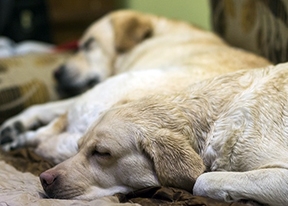 Hi dan, I wrote to you a while back telling you that my dogs wouldn't eat raw food diet,well I kept trying and trying with them ,and I'm happy to tell you that my three dogs are all on a raw food diet and loving it. What I have noticed is how healthy they look and their content now, when I was feeding them dog food they were always hungry and thirsty, that's all changed with the raw food diet. I cannot recommend the raw food diet highly enough, thank you dan your book gave my dogs a new lease of life and I can tell you that now I know that I'm doing right by my little loves it has made me very very happy.
---
Judith R.
Hi, Dan!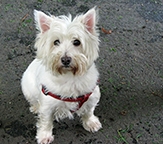 I got your book immediately and have followed it precisely. I really like your attitude and your advice, and I am so thankful that your book is out. More dog owners need to be educated about our horrible commercial canned dog food industry. Our dogs are at our mercy when it comes to feeding.
I hope that millions of people will read it and appreciate the many hours of work that you spent working with your dogs and others and the very informative contents that went into it.
---
Carrie F.
Hi Dan,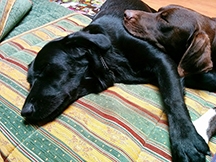 Thank you very much for your response. I really didn't expect one, so I really appreciate it. Excellent advice on the supplements. I'm in the process of getting all of them.
Wilbur and Buster are doing great… Thanks so much for your help. I am so grateful that you put together the YouTube's and wrote your book. For what it's worth, you changed my life with your wisdom. Wilbur literally was rescued from a certain unnecessary early demise.
Thanks so much and have a wonderful day.
Carrie
---
Gillian F.
Hi Dan,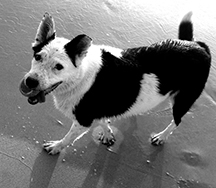 After purchasing your ebook I then shamelessly fired emails off to you with every query that I had, I wanted to say thank you, for being so generous with your availability and offering so much advice and help when we needed it most.
I strongly believe following your feeding advice was the foundation to her wellness despite her illness (diabetes). So thank you again for being a dog lover and sharing your knowledge to help improve the health of dogs everywhere.
Best Wishes
gill
---
Amir P. Rezael Yorshire Terrier and Chihuahua diabetes and allergies
Hi Dan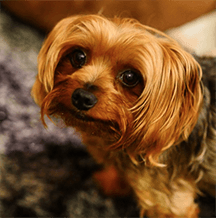 Hope you are well. Thank you for your email last month, I have finished reading your book and just finished watching the video program, Great stuff.
Thank you for helping me put together a meal plan last month, I have been following your advice for my diabetic dog and have been feeding him raw for nearly 2 months now. He is doing much better than he was before, he has put on the weight that he lost after being diagnosed with diabetes.
---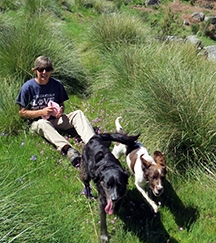 Martin T. H. 8 month old Springer Spaniel with diabetes
Dear Dan, thank you so much for your help, you have made me feel so much better…
---
Robin M. Lab with diabetic and pancreatic failure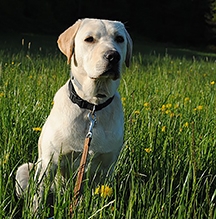 Dan, wow what great customer service !!! And you are truly SOOO good at what ya do 😉 great attitude great rapport w clients and great on video!!! But thank you again for all of your hard work and dedication to helping animals!!!:).
This means a ton!!! I have told a few of my fellow pet owner buddies of your program and they are checking ya out too!!
Thanks again,
Robin
---
JoAn S. Lab/Shar Pei Mix Dog arthritis, hind leg weakness, laryngeal paralysis, UTI, and bad teeth.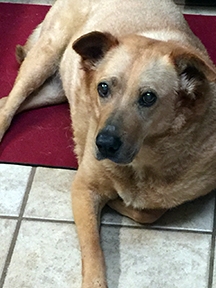 My dog is doing great! She loves it! She's breathing fine!!! I'm amazed! I have not given her any drugs today!!! Thank you so much!
I appreciate you helping me! Your help is priceless and I hope to return the kindness to you somehow! Please let me know if there's anything I can do for you!
---
Chris B.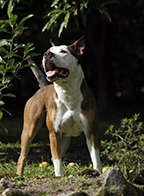 …they were never so excited for supper in their lives! Smiles from ear to ear! My male is looking amazingly good, coat shines for miles, and muscle definition makes all the other dogs jealous! His digestion problems 100% GONE! My female bully… same amazing looks… Zero ear infections since the switch! I'm actually saving money now even buying raw without a vet trip every single month!
So needless to say you've made my dogs lives and so then also my life so much better. Happier dogs, happier person! Thanks so much for all you do and don't stop doing your thing ever!!
PS. I have since shown my brother the light and his bulldogs are living a great natural (vet free) life along with mine now! And for sure we use any opportunity we can to be strong proponents of your teachings. We look forward to going head to head with vets who still try and lie and scare people into buying their poison! And no vet since has ever won a debate on nutrition with us! Haha! Anyways thanks a million!! I'll be sure to send some pictures when my boy wins his first iron dog competition!
---
Loren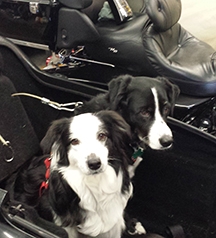 4 yr old Aussie I rescued six weeks ago. This Aussie puppy breeder had her for sale because she wasn't producing. Pretty sad. She looked sad in the pictures, live in a kennel her whole life.
She (Maggie) has adapted well and I think she thinks she's in a dream. She is very happy now
---
Susan H.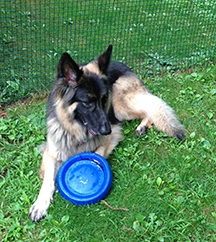 I am sooooo looking forward to no more skin allergies… I am excited there is an alternative – a much more desirable one for sure! …it makes so much sense… Thank you for sharing your knowledge with your fellow dog-owners in the rest of the world.
Eagle already seems happier, peppier and more loving.  …not leaving globs of hair on the carpet and his teeth look better already.  AND he is SUPER excited for his food!
---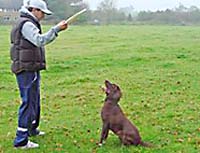 "Hi, this is me and my super dog molly.
A friend told me about how fantastic her dog's health had become following your advice and especially since she had problems with her dog's skin amongst other things, I just knew I had found the answer to my dog's problems…
Thanks for your advice and help, im following it to the letter with great results.
Phil Butler, Leicester UK
---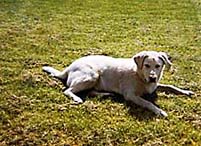 "Cody had an ear infection I couldn't get fixed, intermittent diarrhea, coat problems, foul breath, lacked energy and on top of this he was diagnosed with cancer. I was given two choices, start drugs and chemo or let him go on until it was more humane to have him put down. One was far cheaper, both were heart breaking-he was 7, I couldn't believe this was happening to him…
I chose a third option because I refused to give in. That's where you come in…
I immediately switched him onto the new diet, which turned out to be a cinch to do. It's been 4 months now and after the vet health check, the cancer has vanished and all the other health problems along with it"
Your excellent information literally saved my dogs life…"
---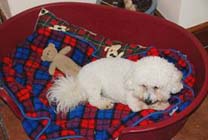 Ollie is my 3 year old Bichon Frisé dog and I can't express how amazed and pleased I am with his progress…
Initially I fed him on a mixture of well known canned dog food (what I thought was the more nutritious varieties) and dry kibble.  The biggest problem I had was, having to change my brand of dog food every 3 days as Ollie would eat it initially but not after 2 or 3 meals. And it was becoming increasingly difficult to find a variety that he liked.
When he was 1 year old, after a discussion with Dan Scott, I decided to transfer him to real food. I must admit there was no gradual changeover; I just fed as Dan instructed. Although Ollie never really chewed that much I was nervous on first feeding Ollie a chicken frame and watched anxiously ready to rush him to the vets the moment he started choking on a bone.  Much to my surprise he crunched the whole thing to bits in a matter of seconds and looked up at me wanting more…
Ollie has been on this diet for 2 years.  He has never been sick or had diarrhoea, he eats everything I give him, and is energetic and contented.  Combined with the exercise Ollie acts more like a Jack Russell than a Bichon Frisé.  His breath always smells great (except when having rolled in fox poo!); he never breaks wind, and does not scratch.
What convinced me to give this a go, was Dan's passion and knowledge on the subject.  He told me what would happen and everything was exactly as he said.  Now when I look at a can of dog food or a bag of kibble and particularly when I smell it, I just feel sorry for the animals subjected to eating it.
I truly hope that Dan succeeds in his campaign and it will become the preferred way of feeding dogs because I am convinced that feeding them the way that most of us do, must be reducing their life span.
Dan really knows what he is talking about, has been supportive, encouraging and always accessible every time I've had a question, pointing me in the right direction each time.  Who would ever have thought, a little white fluff ball would be able to demolish a rack of ribs in 5 minutes (oh and he has brilliant teeth).
Cherie Concannon Loughborough UK
---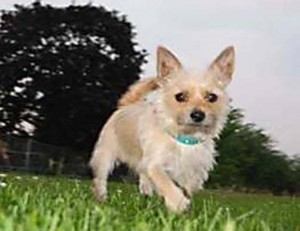 "I love your straight forward no nonsense approach, it made the whole process easy to understand and knowing that I could get answers to questions put my mind to rest. Within just a few weeks the gas stopped, his doggy breath cleared up, the shedding stopped and the diarrhea's gone too."
…his teeth have remained perfectly clean, that will already save me hundreds of dollars per year…
Thank you for writing the book, it's a blessing to me, I cant thank you enough."
Julie Hayes, Atlanta Georgia USA
---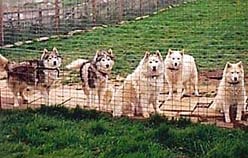 "For years I thought it was 'normal' to expect the odd health problem but somehow my share seemed to be growing along with the vet fees …
My veterinarian bills were huge as more or less continually there was one problem or another to fix…
Every single condition I had a problem with vanished after several months …My vet bills shrank from literally thousands to almost zero within a couple of months… just wonderful."
From the bottom of my heart, thank you dan"
Madeline, Blaze, Cody, Sky, Star and Keisha, Seattle WA
---
"We have an 11 year old Golden retriever. She's been sick with stomach problems and skin allergies for years and the vet bills were killing us. We were feeding her a premium kibble reccommended to us by our veterinarian. She was also overweight, bad-tempered and didn't want to go anywhere, just lazing around the house…
I followed your steps and changed her diet straight away. 3 weeks later the stomach problems cleared up, and the skin is healing fast. Her weight's coming down fast probably because she's now pining to get out to the yard to play with the kids-unbelievable! She loves the new diet and boy am I glad because so far the vet bills are zero"
Keep up the good work, the whole world needs to know about this.
Joseph, Tilly and kids, Dallas Texas
---
"Shiny clean smelling coat, almost zero gas, clean white teeth, amazing energy, fresh breath and immensely improved health, at 14 my dog's reliving puppy hood…"
This is the best thing that could have ever happened. It's natural, healthy, far cheaper and guardians everywhere need to know about this if they want to save their pets from disease and financial hardship."
Tina Harris and a happy Polly, California USA
---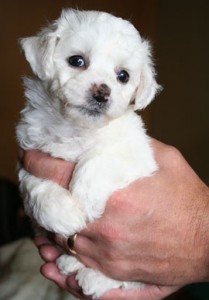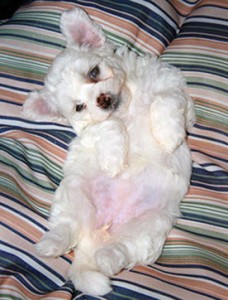 Trixie was so little and timid when she arrived at our door.  She now thinks she is a big dog with boundless energy, wonderful disposition, a beautiful coat growing so fast.  Never smells, house trained, has eaten raw from the first meal after her arrival.  Absolutely loves bones.
Can't believe how quickly she demolishes them.  Races around the fields and anywhere she is let loose. A very healthy happy little dog and we love her.  Thanks to your  good advise and encouragement, as I was a little nervous at first because she seemed so small to be eating  raw, bones etc.
Now she looks for her bones the smellier the better.  Good fortune follows the brave.
______________________________________________________________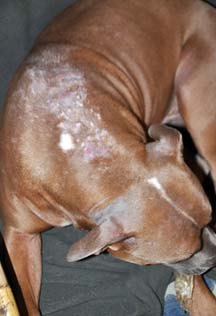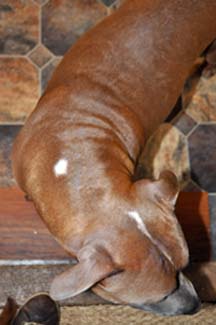 "One of Daria's three dog's Elmo suffered from a deteriorating skin condition causing hair loss, pimples, dry flaky skin, ear excema and sore's. Daria had already wasted £600 / $870 on blood tests, steroid injections, antibiotics and other anti allergy drugs without success. The two photo's above were taken 30 days apart. As you can see by following the guide Elmo's skin condition has already healed greatly".  Dan Scott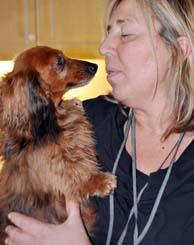 I have three dogs, Elmo just 18 months old, Lilly and Flo who are both over eleven years old now. I always fed a combination of wet and dry food that I found unpleasant and smelly. The young dog Elmo was plagued by acne, his skin was in a dreadful condition even losing his hair in places. The vet put him on antibiotics and other anti-allergy drugs, the acne would go away for a while but never really heal and then come back again. He had spots on and off for months, it made him a little agressive and hyper. I began to realize that Elmo was never going to come off the antibiotics, he would stay on them for ever and that really worried me.
After the switch to Dans "Real Food" diet it became so obvious within just a week that Elmo was getting much better, his behaviour changed, he is more calm, happy and obedient. He plays with the Dachshund in the morning while I am doing my work-that never happened before. His hair started to grow back within a week and a few weeks later his coat became really glossy. I also noticed he was now more defined and looking better than ever.
Meal time is a joy, all eating peacefully together, there is no smell now from the food, everything is eaten, their breath never smells and the poos are amazing-I pick them up! Apart from cleaning Elmo down after runs in the park when its muddy, there's so little need for bathing the dogs now, they just stay smelling fresh!
Daria Epstein, Pr Consultant, London UK
—————————————————————————————————————————
Here's some feedback via You Tube: 08 Nov 2010
5 months ago-
you are a life saver!! I switched my dog to raw food diet, and his worms are now gone!!! thank you!!!
1 month ago-
i changed my EBT diet to a raw diet, only problem i found is that the bloody things got twice as much energy, also he would often limp from time to time with an old injury and i would have to get him pain killers from my vet but that has'nt happened since he's been on a raw diet.
6 months ago-
Ok, my computer did actually download that E Book. Something else very interesting you cover is the anal sac issue. Now I probably will never have to express my other dog's anal glands again. Wow!
10 months ago-
Vets do not know much about nutrition. I am currently in vet school and all we get is a seminar about it from horrible pet food people like Hills and Nestle and such. Raw is the way to go. That is what my dalmatian pup eats. Chicken bones are the best bones to start out on because they are more flexible.
11 months ago-
hey thanks for the advice keep it up!
3 months ago-
THIS GUY IS ONE OF THE BEST ADVICE ON THE WEB NOT LIKE THESE OTHER VIDEOS READING A NOTECARD TO THE CAMERA BECAUSE THEY DONT KNOW WHAT THEIR TALKING ABOUT
10 months ago-
nice to see your video posted here. I don't have a dog, but have a friend who keeps dogs – she feeds them organic raw meat and bone etc, and not only are they really healthy, but as you say, their poo does not smell at all – if only we all ate what was really "natural" for us, humans and animals would suffer much less illness, I am sure.
2 months ago-
You are such a great help. Recently my dog started itching like crazy because of food allergies. Now i can stop feeding him those commercial treats. Thanks!
And here's a few comments from the blog:
Caroline
2010/10/25 at 9:48 pm
We put our Basset on a raw diet and she hasn't had an ear infection since (in the last 6 months) – prior to that she had 4 in the first 4 months we had her!
Jana Rade
2010/10/20 at 1:54 am
Garbage in, garbage out. There is a reason for that saying. Quality diet is the corner stone of health.
Hannah
2010/07/16 at 11:54 pm
This article is so true. My aunt actually lost her beloved dog in kidney disease all we suspect due to her feeding of commercial food, though the dog has little kidney infection before, it was worsen while my cousin who has the litter make with the same case of kidney was survived for 10 years, all because they fed her with raw diet.
jana rade
2010/05/21 at 1:00 am
That is a very interesting point. Commercial diets have been blamed for everything from allergies to cancer. And yet there is still such a strong push towards them.

I wish the experts would realize this and stopped brainwashing public into the need of feeding commercial dog food.
dakota
truecarnivores.com
2009/08/03 at 12:09 pm
Yes! Yes! Yes! I've been feeding raw for about 14 years now and have come to the same conclusion: "Raw Food Rocks! and Kibble Kills!"
Hope you'll check out my website.
I now have a store with 27 freezers – full of raw meaty bones, chicken carcasses, oxtails, turkey necks etc.
It was my European dog trainer who showed me the way to raw.
Results: clean teeth, fresh breath, LESS Poop!…the benefits roll on.
a.hamilton
2009/05/13 at 11:00 am
Thank goodness for common sense. Getting back to basics and natural feeding are the only way to go if you love your pet and want a long happy relationship. Trips to the vets being for emergencies and accidents rather than long term chronic conditions. Thankyou for bringing this way of pet care to our attention.
Geraldine Gardiner
2009/05/09 at 4:10 am
Very exciting stuff can't wait to put new diet for my dog into pratice.Wish you evry success, thank you for caring so passionetly about our faithful and innocent companions.