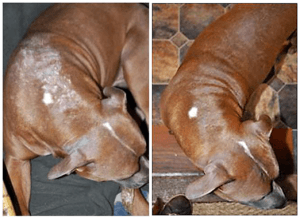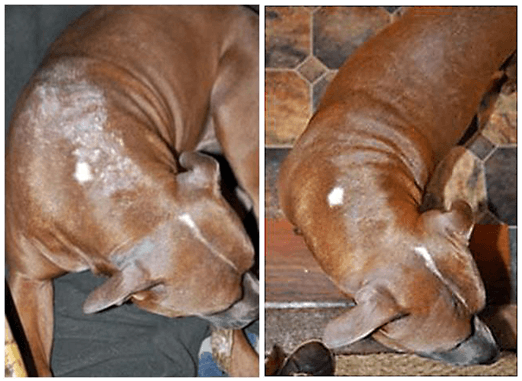 I love dogs and nothing pains me more than suffering dogs.
With that said, my mission's to help your dog live a life of rich experience, love, fun and boundaries. If your not sure on the boundaries part, this is where a dogs world is framed by what he or she can and cannot do. This helps them to understand exactly how they fit into your world…a bit like kids! This ensures your dog is happy in the knowledge that he or she knows where they stand, and can relax in that knowledge.
In this article, it's the nutrition part that takes center stage because it's key to your dog having a rich experience.
Natural Raw Dog Food For Dogs With Allergies
A lot of dogs suffer with allergies, possibly up to 75%! It's one of my biggest email requests for help. The problems can be many and varied.
Here's a short list:
Itches in certain places that appear normal but cause your dog to attend to them by licking, scratching, pawing, otherwise known as hot spots.
Build up of waxy, dirty, orange/yellow/brown gunk in the ear canals up into the parts you can easily see.
Bald patches on skin
Reddish/jaundiced hungover looking eyes
Dry cracked nose
Runny nose
Warm dry nose
Irritable behavior
One particular aspect of your dog's nutrition I have been harping on about for years is this – and I want you to practice it from THIS DAY ON…
ALWAYS give your dog filtered water to drink—>ALWAYS! (NEVER, ever, ever, ever, tap water). Bottled, rain, well, creek (if it's clean) water will do too. Simply put in a very non professional way, tap water is crap. It's toxic and full of chemicals, all flowing into your beautiful dogs body and causing chronic health problems.
I'm not going to go into the why's and wherefores, I'll let Collen M over at Renegade Health explain one good reason why you will be watering your dog differently from this day on.
Major Dog Food Brands Contaminated with Fluoride

Though there is a lot of conflicting information out there, one thing we've learned is that just because it's on the shelf doesn't mean it's good for our dogs.

In 2009, for instance, the Environmental Working Group (EWG) found through independent laboratory testing that eight major nutritional brands of dog food contained high levels of fluoride, a contaminant that can put dogs' health at risk. The amounts ranged between 1.6 and 2.5 times higher than that recommended by the Environmental Protection Agency as the maximum legal dose in drinking water.

Scientists don't yet know how much fluoride is safe for dogs to consume, but they have found that excess fluoride in people can cause weakened bones and increase risk of fractures. The chemical is also linked with hormonal disruption and neurotoxicity, and potentially to bone cancer….More at What's the Best Diet for My Dog? Should I Try a Raw Dog Food Diet?
I hope that article helps you to understand my point above about giving your dog the right water to drink. If you want to understand more about raw natural dog food, get my free report below.
Anf if you are ready to switch your dog to a simple raw food diet that is as un-complicated as possible and will have HUGE beneficial impact on your dogs health plus END allergies period—>Click Here.