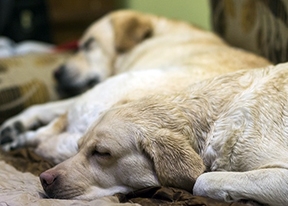 Does your dog get tummy troubles or an unhappy gut?
Maybe they get a bout of gas, diarrhea or constipation, even things like irritable bowel syndrome or leaky gut which all adds up to an unhappy gut.
If so, then I have a proven solution for you to help your dog with tummy and gut issues, quickly making them feel better.
Slippery Elm – Natures Wonder Herb for Dogs
Let me introduce natures wonder herb, Slippery Elm, used to soothe the entire gastrointestinal system of your dog and absorb toxins for leaky gut, stomach problems, IBD, pancreatitis, diarrhea, respiratory ailments, kennel cough and urinary proble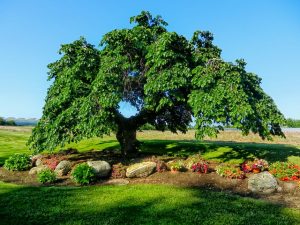 ms.
Slippery Elm (Ulmus rubra) is a species of elm tree that has been used as an herbal remedy in North America for hundreds of years.
Native Americans used Slippery Elm to create balms or salves to heal wounds, burns, ulcers, psoriasis and other skin conditions. They also used it orally to soothe sore throats, relieve coughs, and help with diarrhea and stomach issues.
If you have a dog with an unhappy gut, slippery elm has proven to be very effective, quickly making them feel better.
What's in it?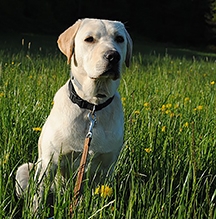 Slippery Elm contains a substance called mucilage, which is a polysaccharide that becomes a gel when mixed with water. The mucilage comes from the inner bark of the tree and is a bit slippery and slimy, hence the name "Slippery Elm".
Slippery elm bark powder has been used in certain cultures as part of their normal diets due to its nutritious content. It is rich in nutrients and antioxidants that promote recovery. Its antioxidants and vitamin A, B complex, C, K and minerals, calcium, magnesium and sodium help support skin health by eliminating free radicals that cause aging.
What's the benefit of using it?
The mucilage does a good job of soothing and coating the mouth, throat, stomach, and intestines, while at the same time absorbing toxins, causing much relief from things like:
Respiratory ailments such as Kennel Cough
Leaky gut
Constipation
Gastritis
Irritable Bowel Syndrome (IBS)
Acute Diarrhea (see: how to stop diarrhea)
Colitis
Vomiting
Pancreatitis
Stomach and intestinal inflammation
Cuts, abrasions and burns – pulls out toxins, relieves itching and promotes fast healing
How to Use It?
Use the powder form, it's more economical and easier to sprinkle on food as dogs seem to like it and it's completely safe. Wonderful for cats too.
1/8 tsp for small dogs, twice daily
1/4 tsp for medium dogs, twice daily
1/2 tsp for large dogs, twice daily
Where to get Slippery Elm for your dog?
This one has excellent reviews, is 100% pure powder and a great price, Click Here.
The Power of Home Remedies for Dogs – the Simple and Effective Approach to Healing Your Dog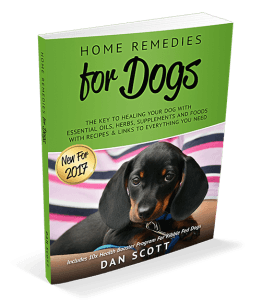 Using the powerful healing benefits of this natural remedy is just one of the many recipes in the new book Home Remedies for Dogs. Take a look at the latest natural home remedies to heal all sorts of different dog health problems.
The book also includes the kibble health booster program for senior dogs, something new you won't have seen before that's fast, simple and easy to do with amazing results for your older dogs health. This will help with any kind of allergies or tummy troubles or simply to protect your dogs health from cancer, diabetes and arthritis.
It'll mean you really save on veterinary expense while improving your dogs health at the same time, Click Here to find out more.