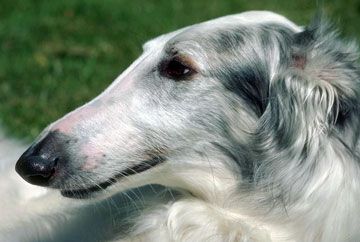 Dog diabetes has exploded in recent years – why?
More and more in this age of processed dog food, our dogs are falling prey to dog diabetes symptoms, a condition well known to us humans, where insulin is not being produced in enough quantities to regulate blood sugar levels in the body.
With the economy being squeezed that much harder in recent years the multinational food manufacturers have cut their dog food budget. While they are essentially a waste food management operation using the cheapest ingredients found anywhere – food waste – cutting even 2% from a multibillion waste food operation saves millions in costs and keeps the profits up. And this is likely the reason why dogs are becoming sick with dog diabetes at the fastest rate in history – it has become an epidemic in 2014.
Processed Dog Food is Full of Sugar
Dogs do not need sugar in their diet yet processed dog food is rife with the stuff. We know that sugar is bad for us but we like it and continue eating it as part of many styles of food including convenience fast food. However we can decide how healthy we want to be and cut back on sugar through diet and exercise but what about our dogs?
Luckily we decide for them and stopping their sugar intake is as easy as changing their diet.
How Do I Know If My Dog Has Diabetes?
At this time, there is no standard classification of diabetes in dogs. Commonly used terms are:
Insulin deficiency diabetes or primary diabetes, which refers to the destruction of the beta cells of the pancreas and their inability to produce insulin.
Insulin resistance diabetes or secondary diabetes, which describes the resistance to insulin caused by other medical conditions or by hormonal drugs.
Dog Diabetes Symptoms
Normally there is a steady onset of the disease over several weeks, and it may go unnoticed for a while. The main symptoms are:
Excessive water consumption – polydipsia
Frequent and/or excessive urination–polyuria–possible house "accidents"
Greater than average appetite–polyphagia–with either weight loss or maintenance of current weight
Cloudy eyes – Cataracts
It's likely that the illness may not be noticed until the dog has symptoms of ketosis or ketoacidosis. When finally diagnosed, about 40% of dogs have elevated ketone levels and some dogs are already in diabetic ketoacidosis when first treated for diabetes.
Most dogs tend to suffer from insulin resistance and while vets will say it's not curable I have experiential knowledge of dogs recovering their health enough to come off the insulin injections. Poor diet is the cause in the vast majority of cases and exacerbated by the use of steroid medications. Returning to non-diabetic status depends on the amount of damage the pancreatic insulin-producing beta cells have sustained.
The Dog Diabetes Diet Proven to Work
If you have a dog with diabetes, starting them on a fresh natural wholesome diet of fresh raw food will immediately begin to alleviate such a condition by re-building your dog's immune system which in turn helps the insulin producing pancreas to self heal. This is the essential part to get right first because your dogs immune system is their defense mechanism – we have one too – and it has been compromised by years of ingesting chemical laden and processed dog food to the point it can no longer function properly.
However it's important to implement diet change in combination with your veterinary treatment plan to monitor insulin level adjustment. And depending on how far the damage was allowed to go on for and with good fortune the condition can be healed over time.
Watch the video below for how you can heal dog diabetes with an economical natural diet and save yourself and your dog from paying dearly for something that does not need to happen.
Get the free report below and save your dogs health before it gets worse and too late for recovery – you must act now if you want the best outcome for your dog.